It's not all about catching trout.
A few things that keep me coming back to this river...
Every Friday night I check weather.com. When I see "Scattered T-Storms", I know it's going to be a phenominal day. I then check the flows and water temps because this dictates whether I'll be floating or wade fishing. I prefer to float because I can cover so much more water and there are so many pools I really enjoy fishing. Wading to some of these spots is not possible and the spots that I can wade to would make me get in my car every few hours and drive. I pray to the dam gods to release just enough water whereas I can float!
Some of the challenges of this river are the wind, the algae in the water, and of course choosing the right bug. Also, have you noticed that with every step you take to get yourself closer to a rising trout, that trout will move two steps further away from you! This river aint no Cairns pool!
Are these fish any more educated than other fish? I don't think so. I believe that the delaware has so many different currents flowing along that you really need to know how to cast. A favorite of mine is the puddle cast. The other small item is that there are always so many different insects coming off the river at once. Trying to figure out which one these fish are taking is the key.
Many say the river has become over populated. That's ok too. I'm willing to bet that most people aren't catching a ton of fish just for the reasons I mentioned above. I was skunked last weekend (unless we count the 3-4 6-8" trout I brought to hand). I fished over 1 trout for 5-6 hours straight. I had quite a few refusals on that guy. Then a few times he took my fly and I didn't set the hook on time. I never stung him though which was a good thing because he just kept on rising. I don't think the problem was with my fly or presentation. I think it had everything to do with my sulpher turning into an olive with an olive shuck every time my fly hit the water. I will say that this fish kept me quite busy for a long time! This is my kind of fishing.
Numbers are great but I don't fish for numbers, I fish for the challenge. I have absolutely no interest in going to a stream whereas I'm guaranteed to catch fish with every fly I toss out to the stream. This certainly is not the Delaware river, that's for sure.
There's just something about the Delaware that is so rewarding whether you catch fish or not. You know the big fish are in there and you know you have the chance to top your biggest fish ever. Some people get off playing the lottery. It's a numbers games. You play the pick 6... You get the first 4 numbers and anxiously await the next two! Sometimes you win, sometimes you don't but the rush that runs through your body waiting for the right combination is something that some cannot live without.
Some will return, others wont. Those who do not return simply don't get it and they're better off fishing a place like the Little Lehigh or Cairns on the Beaverkill.
Even a beginner with the right friend or guide can catch fish on this river if you're willing to be patient and give it a shot, but don't be disappointed if you don't catch the trout of a lifetime within your first visit.
Other things to do... Lift up rocks to see the aquatic life. Bring a camera and look for some of the Eagles flying overhead or maybe a deer crossing the stream. Sit on the river bank and listen to the crickets while getting eaten up by black flies. Look for new access spots that you might not have fished. How many people pull up to the same access point everytime you go? There are other access points! Check out a new piece of water. Don't be afraid to walk a mile up/down stream. You might be surprised what you will see.
Watch the water closely and LISTEN! I fish the river with my ears just as much as my eyes. This is probably a skill that comes with time.
So there you have it. That's my take on the Delaware River.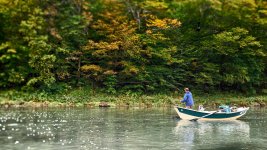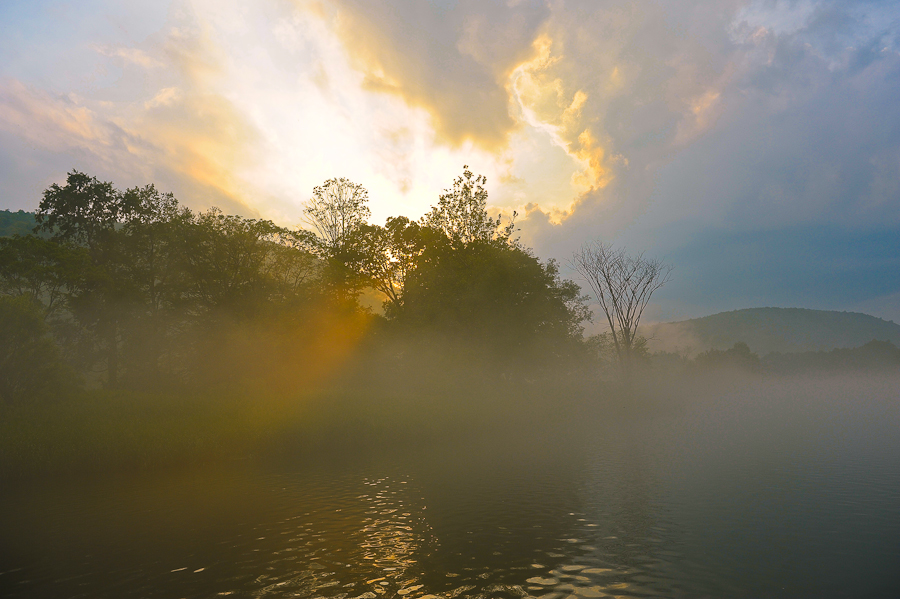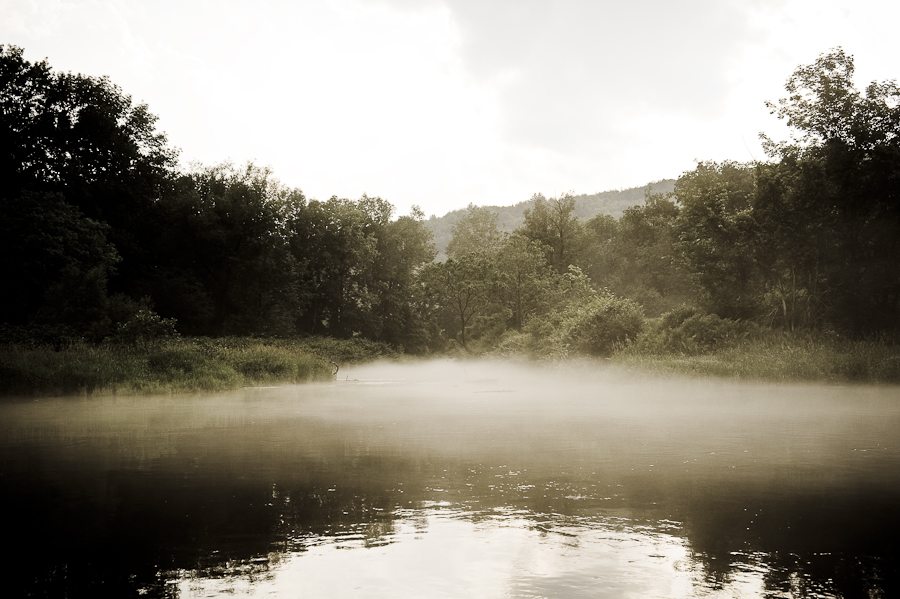 Last edited: