2010 was a year I won't soon forget on many different levels.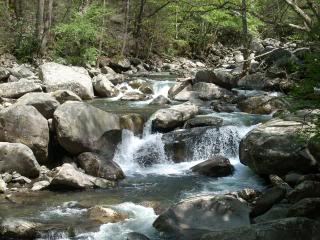 One highlight came off a low, and that was I was not able to make my annual trip
south to The Great Smoky Mountains National Park. If you love small trout streams
and plenty of them then I highly recommend that you make the trip down there,
for it will be a fishing experience that you won't soon forget.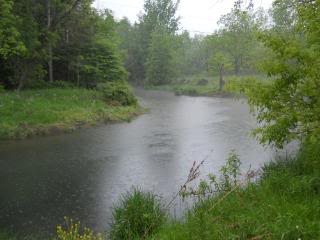 The one highlight was I did make a trip to Penns Creek in Coburn, PA. Been there
a goodly number of times, I always considered Penns Creek a nice creek to fish,
never the stream that all the hype was about in my book. Until this year,
and words cannot describe that experience.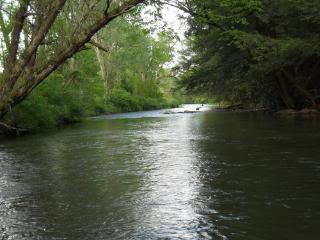 I planned on 7 to 10 days bumming around PA fishing as many streams as I
could with Flat Stanley in tow. May 19th I went and picked up Flat Stanley
and brought it home because I had a list of needs to do to open up the trailer for the trip.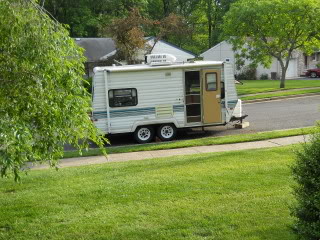 Friday, May 21st with Flat Stanley in tow off I went I had no prearranged campsites
I needed to be at on a certain day thru a certain day. Interstate rest stops,
Wal-Mart parking lots, I have pulled in to those many a time and slept the night
away before moving on to the next stream. WINGING IT as we use to say when
we had no idea on what we were doing or where we were going, full tank of gas
and Flat Stanley proving the roof and comfortable bed, NO WORRIES.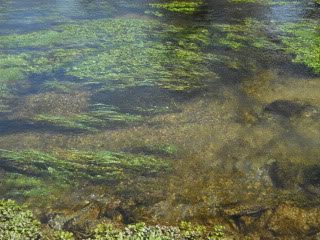 Letort Spring Run what more can anyone say about this spring creek that hasn't
already been said, but I will give it a try... TOUGH, A KILLER, HUMBLING, EXCITING,
THRILLING, always excited when I pull up alongside its banks,
and sometimes just as happy when it is in my rear view mirror.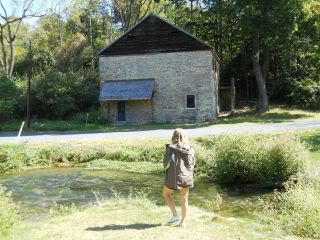 Big Spring Creek is just one of those spring creeks for whatever reason I simply
just love to be there looking at it or watching my line drift slowly down stream
waiting for that instant straightening of it with the suddenness of a broke shoe
lace. In my thread entitled "I SPY" it was the one PA spring creek I showed
Tracy on our way back from Georgia this past summer.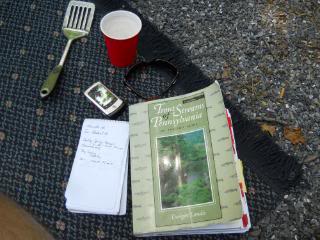 I carry not only Dwight Landis' book TROUT STREAMS OF PENNSYLVANIA
every where I go, but along with the many maps I made or down loaded
off the internet, and I carry a list of campgrounds in PA just in case.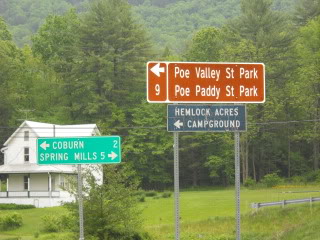 Off to Penns Creek and there is a couple of campsites but
Hemlock Acres Campground, Coburn, PA.
Is the one right in the heart of it all. No reservations as I pulled
in on Saturday and that was the first question the owner of the
CG asked me, No I don't. He had a spot that some guy was
sleeping in his car at and offered to put me in there. I cannot
believe my luck, the CG was filled beyond capacity. electricity,
running water, hot shower.. as AK Best likes to say in his many
fly tying videos, "Life is indeed good!" as it turned out the owner
was real nice and a place I will stay at again, and again.
Turned out another fly fishing board based in PA was meeting that weekend at
the CG and I saw them under the pavilion one night escaping the torrential down
pour that was coming down. I am a member of that board, but I don't contribute
on a regular basis. I just check in before a make an extended trip into PA to see
what is going on. But it would have been nice to meet some the other posters
that I read on there. Oh well maybe next year.
PENNS CREEK
Dropped Flat Stanley off at the CG like a rock and headed off to the creek,
all the while waiting for it get dark to see what the hatch will be like tonight.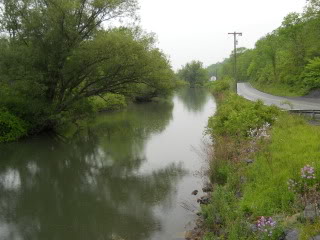 Over night showers got me thinking about what the creek was going to be in the morning?
But it only rose from 2.01 feet up to 2.34 feet, with the flow going from 260 up to 351 cfs.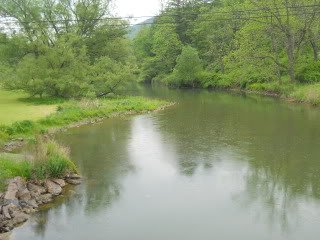 Sunday, at 1030 it was 67 degrees, OVC, scattered showers, heavy at times,
no wind, barometer 30.14 and rising, can it get any better this I asked myself
while standing above a set of riffles? I thought not. I had a lot more to
learn in the next couple of days about Penns Creek.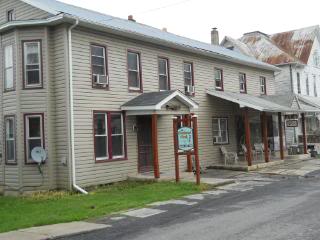 I stopped off at the Feathered Hook Fly shop in Coburn, PA and there on the
counter under glass a live Green Drake. Now how cool was that I was thinking,
then if they have a few live ones there, what would it be like out on the creek itself?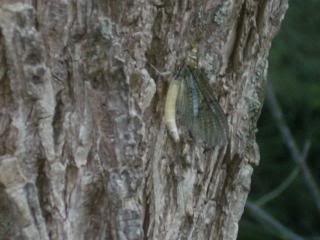 They told me the Green Drakes were coming off in the Weikert area into the
lower catch and release area, with March Browns spinners in the Coburn area.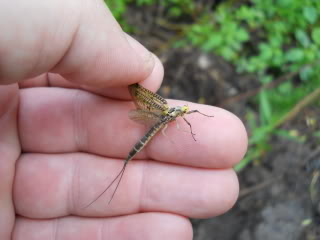 One thing is when they are hatching there really isn't a need to be on the
creek before 1830, and how do I know that? I just watched what the
locals were doing that's how.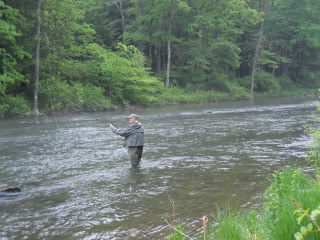 The Green Drake hatch was early this year by all accounts by two weeks when
they normally start in the 1st week of June. Lucky for me is alls I can say about that.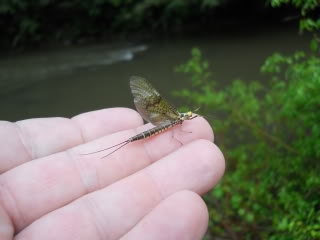 Monday was an evening between the hours of 1930 and 2100 I won't soon
forget on Penns Creek - bar none.
Standing at these riffles I observed coming off ALL AT THE SAME TIME,
Coffin Fly Spinners, Small yellow Mayfliy sulphur (#16-18), Caddis, and Mahogany duns.
I fished with a Green Drake emerger and did very well when I kept hearing splashy rises,
this allowed me to get closer than normal. Then later after the sun went down changed
over to a caddis pattern in the #12 size, and smoked them. It wasn't the number of trout
that came to hand, it was lucking out and selecting the right patterns for that evening.
The Coffin fly pattern was a no-go that night.
Before dark I notice that above the riffles the multi-hatches were about 3 foot wide,
15 feet long, 15-20 feet high, and started about 2 feet above the water surface.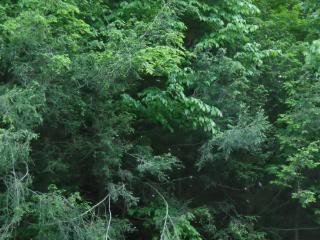 Coolest thing of all were the black birds when they would swoop up into the trees,
slam into a branch sending all the coffin flies that were clinging to the underside of
the leaves sending them airborne, and then start picking them off in mid air. I had
to remind myself to stop watching and start fishing a number of times during the
incredible show that was taking place all around me just before dark..
YOUNG WOMANS CREEK
Ok so I have happy feet and I truly don't like to fish one spot or creek for very long.
The old saying is never leave fish to find fish. But I have to honestly ask, where is
the adventure in that? Fishing is not about fishing, it is about the total experience in my book.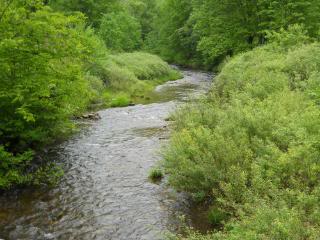 Best freestone stream in all of PA in my book, Young Womans Creek.
I was at the Somerset Fly Fishing Show a number of years ago and listened
to a presentation from a professional guide on fishing some of PA best streams.
I found it informative to say the least, and afterwards I button holed him outside
the room and asked some questions which he was very nice about answering.
He wasn't hedging like some guides do and want you to book them for a day to
find out the rest, in this case he was very forth coming and pleasant until
I mentioned I love to fish YWC.
He looked side to side to see if anyone heard me, and then his whole attitude
changed he told me to shut up and walked away.
If you think fishing there is going to be easy, catch large trout and plenty of them,
don't go there head off to another creek to save your sanity. If you want to fish
with no one else in sight, for that matter you may only see a couple of cars parked
along the stream all day, then add this stream to your bucket list.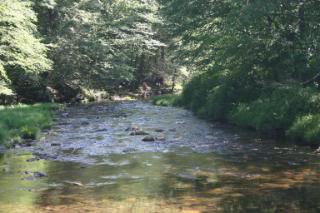 If you do go, you can feel free to curse me out later.
Just a quick lunch while driving and off to Kettle Creek.
KETTLE CREEK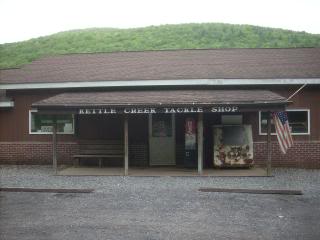 First off I always go into Kettle Creek Tackle Shop before I do anything.
It is the most amazing fly shop I have ever been in and ALWAYS a treat for
me when I am in there. This coming spring of 2011 I will post my FLY SHOP REPORT
on it, I intentionally held off, just in case someone wanted to fishing PA in the spring
and this is one destination that they should take in, and have to walk into this
fly shop to believe it. More on it later.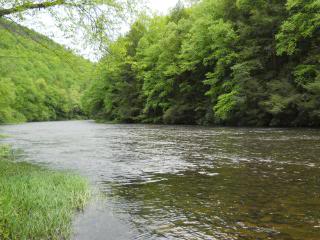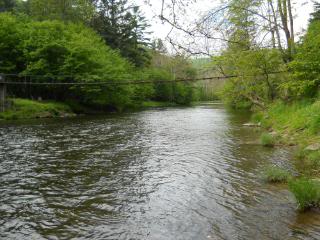 Kettle Creek is nice, I always had outstanding luck there, easy to read, easy to wade,
easy to get around. ENJOYABLE.
PENNS CREEK
I would hit these other streams during the day, but be back on Penns Creek in
plenty of time for the evening hatch. That is why to me fishing PA famous
creeks and streams is so great, they are all within a short drive of each other
if you find that centralized location to base your operations out of it is unbelievable.
Another day I headed out early to fish a couple of more famous creeks.
FISHING CREEK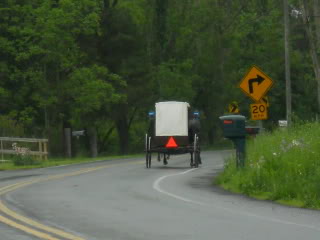 One thing when driving in Amish Country in PA, drive SLLLLLOOOOOOWWWWLLLLYYYY
(slowly) around sharp mountain bends. You might only be doing 30 -35 MPH, but that
horse and buggy is doing .435 MPH. I made it to FC without killing a horse or two that morning.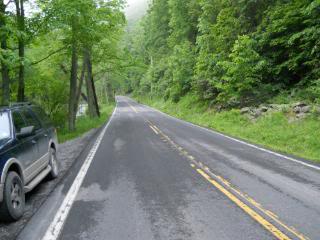 To me it is an easy creek to get to because you can just pull over and fish right
alongside of it in the Narrows Section. Pocket water, steep gradient in places,
and my type of water (self serving comment). #10 Slate Drake Parachute with a
prince nymph dropper, also #10 March brown proved to be the patterns of the day close to riffles.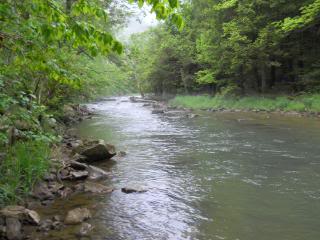 To me it was real skinny and clear water that day, so I fished with a
little longer leader than I like, and the dropper was 8 inches off the dry fly.
STATE COLLEGE, PA
While in State college later in the day I stopped off at TCO Fly shop where I
got into a very nice and lengthy conversation with shops Asst. Manager
George Daniel. A couple of years ago while attending the Fly fishing Show
in Somerset, NJ I caught his presentation on fishing PA, and I learned that
this man in his early 30's (I'd say) is a well accomplished fly fisherman who
fishes in international competitions for the US team. When he speaks, I am sure to listen.
SPRING CREEK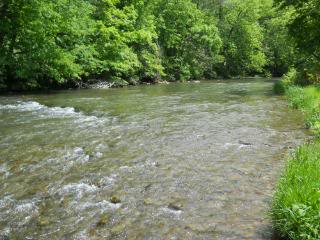 Hit SC on a bright sunny blue bird, and in the heat of the day....
OOOoohhhh yeah I had great expectation as I got out of the car and walked to the creek.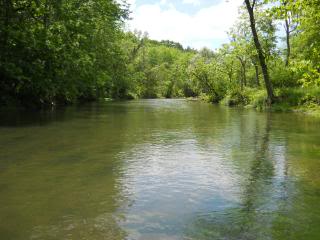 Ok... I think you just read into it... no fooling you... a called STTTTTRIKE Three,
Field goal wide RIGHT... ZIPPO.
However, out of every failed outing I do learn something. Just before hitting the
creek I (Ok here come the excuses) I made a side trip into State College, PA,
home to Penn State University.
That just so happens my (#3) daughter Erin is attending.
Now before this trip I had plans to mover Erin out of the dorm for her Junior and Senior
years and into an apartment in downtown State College.
But before the final ok I just wanted to look at it, after all she is my beloved daughter.
Walked around, talked to the post man etc.. due diligence you might say.
My timing couldn't have been better arriving at State College later on Erin had
to make a speech in a ballroom before a few hundred people....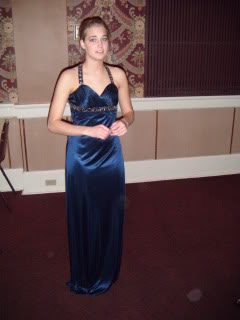 Even if you don't know my little girl, you can see the head light in the
eyes look just before she took to the podium.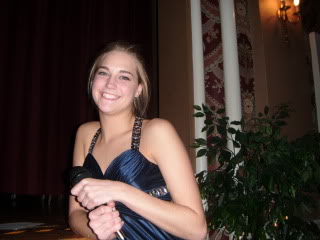 Oh yeah.... Half way through she was herself, relaxed, comfortable,
and confident, even enjoying it.
This made her dad very proud to say the least.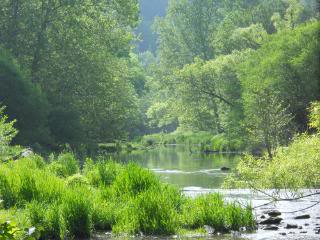 Anyway, back to SC, well when I was talking to George (notice how I am now
on first name basis) at the shop he asked how I did at Fishing Creek and then
Spring Creek.
He couldn't understand how I did well at a tough stream to catch
fish at and didn't do so well at a place everyone does well? OK.. so I don't lie,
sue me, you figure it out then let me know why!
FALLING SPRING CREEK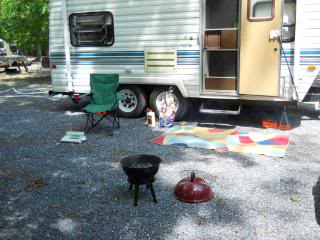 I then made my way to perhaps one of the nicest campgrounds
in all of PA and to me that is Dogwood Acres, in Newville, PA.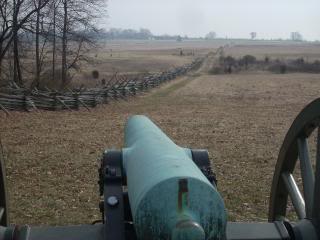 It is sorta out of the way, but I am able to make an easy day trip to FSC,
or plus my all time favourite spot on earth, GETTYSBURG NATIONAL BATTLE FIELD
(44 miles, 1 hour trip). I make no less than 3 weekend trips there every year,
and that is not counting waking up early on a Saturday or Sunday morning
with no plans, and suddenly hopping onto the car, next stop Gettysburg.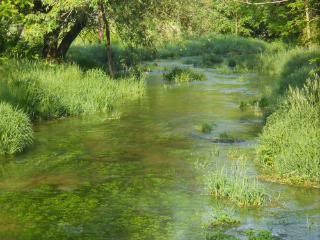 Ok, hit Falling Spring Creek early in the morning, make the 30 mile drive to
Gettysburg, back for the evening hatch. I see no harm in that what so ever.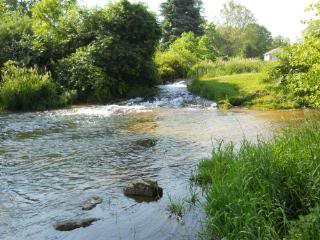 What did Lawrence Welk use to say on his show after a song and before
introducing the next one
..."Wunnerful....Wunnerful...!!!"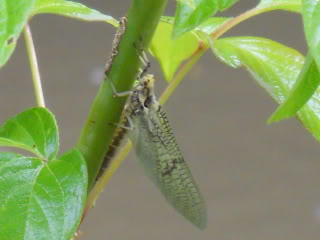 I guess that sums up my extended spring trip to PA this year.
Last edited: